Danielle has been dancing for over 20 years. She started Cali Dance at the young age of 7 and has never looked back. She enjoyed taking Jazz and Contemporary classes as she progressed through school and has performed in many dance festivals, eisteddfods and competitions. Her passion for Cali Dance has seen her perform on the largest scale - at the elite Australia National Championships - on three separate occasions! She started teaching Cali Dance at 19 years old, and has coached many successful championship teams and individuals. In 2012 she started teaching Acro classes at MDC, and loved it so much she became the full time Acro teacher. In 2013 Danielle took on more classes teaching Lyrical, Jazz and Twinkle Toes classes.
In 2015, Danielle left her advertising management position to become an owner and full time director at MDC. "I am so thankful that I made the decision to leave my previous career to become the owner of Menai Dance Centre. It has been a great 6 years and I am excited to see the studio grow and evolve even more". Danielle is still very involved in teaching at MDC, teaching Cali Dance, Jazzy Tappers, Ballet as well as our Twinkle Toes program and our Primary School Dance program.
---
COMPANY DIRECTOR
STUDIO PRINCIPAL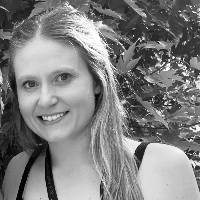 ---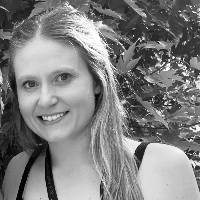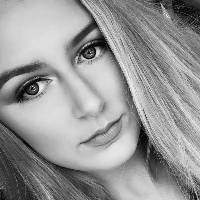 Georgia has trained in a variety of dance styles for 18 years beginning with Physical Culture when she was three. Adding genres of jazz, lyrical, contemporary and ballet from eleven onwards, she has thrived in all performances of these styles, placing 1st and 2nd in multiple eisteddfods. Georgia finished her HSC in 2017 gaining a prestigious "Callback" for her HSC dance performance, core performance and core composition.

Georgia began her Cade-ship with Menai Dance Centre in 2015, where she was the first ever graduate of the course in 2017.
Since 2018, she has had the privilege to teach the Junior Jazz and Lyrical classes, as well as multiple solos. In 2020, she loved taking on our Sub Junior Jazz class. Georgia can't wait to see what 2021 brings with her Jazz and Lyrical classes as well as multiple soloists. She is very excited to watch dancers grow and develop their skills in the future. She is currently studying at the University of Wollongong. Georgia absolutely loves teaching, challenging, inspiring and sharing her passion for dance to younger generations and encourages all students to pursue their love for dance.
Charlotte is a freelance dance teacher and dancer. In 2018 Charlotte studied her Cert IV in Dance Teaching and Management and in 2019 she completed her Cert IV in Dance through Ettingshausens PRO.
In April 2018, Charlotte travelled to Florida to compete at USASF Worlds for a second time representing Australia, placing in the top 10. Charlotte then continued on a solo journey to Los Angeles to partake in further training. Whilst in LA, she took class at Millennium Dance Complex, The Playground and The Edge under top choreographers like Kyle Hanagami.
 Charlotte has been teaching since 2012 and teaches Lyrical, Contemporary, Technique, Jazz, READY SET DANCE and READY SET BALLET. She has developed her skills in adjudicating with mentorship from multiple judges and has enjoyed adjudicating at eisteddfods.
This year Charlotte will be studying her Bachelor of Exercise Science to further her education and to one day become a Physiotherapist working with and for dancers.
Charlotte thrives on sharing her love for dance with the future generations of dancers and watching them develop into performers.
---
JAZZ, LYRICAL, CONTEMPORARY, HIP HOP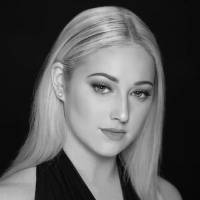 ---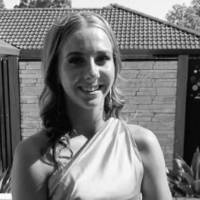 Charlize has been involved in dance since the young age of 3, her passion being Cali Dance where she has had great successes including competing at Nationals on 5 separate occasions.

At the young age of 4 Charlize also turned her hand to Gymnastics. Discovering a love for this, she went on to participate in gymnastics for the next 12 years, training up to 18 hours per week and competing at an elite standard from Levels 1-10. Charlize now coaches gymnastics, where she enjoys passing on her skills and knowledge to the younger students.

Charlize is extremely passionate about helping younger students reach their full potential in the Acrobatics aspect of dance.​
Having been a part of award-winning productions from a young age, Aaron decided to focus his efforts on tap dance in 2015. He has received training from The Forge Tap Project, Tap Dogs and other leading figures in Australian tap dance. After receiving an Emerging Artist award from the Australian Tap Dance Festival in 2017, he featured in The Forge Tap Company's inaugural performance, Alpha, and created the tap duo Two Soles with Tania Gould.
Aaron spent the summer of 2020 in Auckland teaching classes and choreographing competition pieces, and the subsequent lockdowns directing a long-distance video collaboration between 20+ tap dancers from across Australia and beyond.
Currently, Aaron spends his time teaching tap all over Sydney, training students of all ages and ability levels, including advanced diploma students at Brent Street. He also conducts workshops, either organised himself or as part of the Australian Tap Dance Festival's Sydney masterclass line-up. He especially enjoys teaching improvisation and thrives on watching his students' confidence and style grow.
---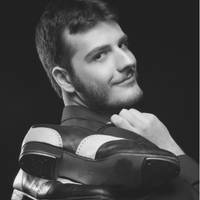 ---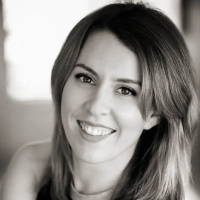 From the age of three, Miss Naomi fell in-love with dancing & trained right through to a professional career. Trained in RAD Ballet (Royal Academy of Dance), Miss Naomi has since gained Registered Teaching Status with the RAD (Certificate in Ballet Teaching Studies) as well as a Diploma in Dance Teaching & Management, Bachelors Degree in Creative Arts and a Certificate IV in Small Business Management.
Since her twenties, Miss Naomi has worked locally with Rogue Dolls and Sydney Showboat, internationally as a cabaret dancer and as a NRL Cheerleader with the Canterbury Bulldogs & Canberra Raiders. During her 2 years with the Emeralds (Canberra Raiders), Miss Naomi was given dance-captain status of the cheer squad. Miss Naomi has also dance-captained & choreographed routines for Entourage Productions' dance group Rogue Dolls.
Naomi started her teaching career in Wollongong, NSW, specialising in ballet, contemporary, pointe and solo & group performances for various eisteddfods. Since then, she has expanded her skill set to teaching all ages jazz & hip hop classes, acro, cheer leading and drama classes.
Mia

started dancing all styles at the age of 5 and also participated in gymnastics and Sports Aerobics for a few years. She has completed all of her RAD Ballet exams, receiving many distinctions including 97% in her Advanced 2 exam.

Mia

has also received gold awards in her Glenn Wood tap exams and participated in many competitions including Isobelle Anderson awards where she was placed as a semi finalist for the Intermediate Foundation level.  
Mia

moved to the McDonald College School of Performing Arts and started full time ballet training there while completing her HSC via Distance Ed.

Mia

performed in The Premier State Ballet Company's performance of Swan Lake as a cygnet, pas de trois soloist and Spanish princess. She also
performed in their production of Don Quixote. She then went to America to participate in the Joffrey Chicago and Princeton Ballet School's summer intensives. At the end of that year she moved to America to become a trainee at the American Repertory Ballet Company in New Jersey.
Mia

is now enjoying passing on her love for dance through teaching, and is also a qualified yoga teacher, working with disability kids, and studying primary school teaching.
---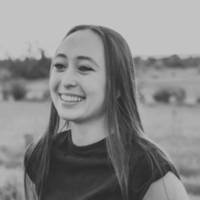 ---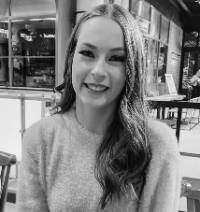 From a young age, Casey trained across a range of commercial, classical and contemporary styles and completed a number of formal dance examinations. Growing up in the world of competitive dance, a highlight of her competitive career was placing first overall in the Pro/Am division at Showcase Australian Dance Championships Nationals. During this time, Casey's success also extended to her academic performance, where she ranked first in Dance for four consecutive years and received a Callback nomination for HSC Dance Major Performance.

Casey committed to full time training at Ev & Bow in 2021 and 2022 to further extend her performance capabilities and experience. Here, she was given the opportunity to dance at the launch of PENELOPE's single BiConic.

Casey is not only an accomplished performer, but also a highly skilled educator. 2020 saw her complete a Bachelor of Dance Education at the Australian College of Physical Education (ACPE), which provided her with the essential knowledge and skills required to pass on her passion for dance to the next generation. During her time at ACPE, Casey also competed both regionally and interstate with the university's award-winning cheer and dance teams; an experience which exposed her to the exciting world of cheerleading and pom. She has since gone on to become a cheerleader for the NRL Canterbury-Bankstown Bulldogs. Casey considers her time at university to have been invaluable to her development as both an artist and educator.
Brittany got her start at Cali dance when she was 1 ½ years old and has been dancing ever since. She has just finished her HSC in 2019 doing both Drama and Dance subjects and is now going on to study a Bachelor of Theatre and Performance at the University of Wollongong this year.
She has been doing Cali Dance at the studio ever since it opened and has been a helper at the MDC concerts over the years. Her passion for Cali Dance has seen her perform on the largest scale - at the elite Australia National Championships - on five separate occasions with Miss Danielle! She started teaching Cali Dance as a cadet in 2017 and is now officially a Level One Cali Coach this year!
She is very excited to join the MDC team this year and is looking forward to getting to teach some awesome kids Drama and Musical Theatre
---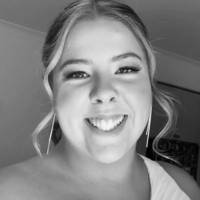 ---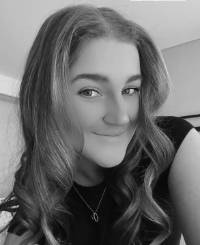 Aisha has been in love with dance since she was 3. She trained in all styles and had competed in troupe and solo eisteddfods since the age of 7. She has taken dance classes all over the world and has performed in Disneyland California and Universal Studios California. She was accepted into ED5international's full time performing arts course, in which she will graduate in 2023 with an 'Advanced Diploma in Performing Arts'. She is extremely lucky to be guided and taught by industry professionals such as William Forsythe, Leslie Bell, Phillip Filo, Nathan Sheens and many more.
Aisha's love for dance also grew into a love for teaching. She loves teaching all styles and ages, and seeing her students grow and learn. Choreography has been a big part of her dancing life since she was young, allowing her to create her very own dance project video at 18. She is extremely passionate about helping her students achieve their goals and cannot wait to see where their future takes them.
A unique facility of a dance studio and dance-wear shop all in one easy location.